SENIOR CITIZENS' MEETING PLACE "ALTES HOSPITAL"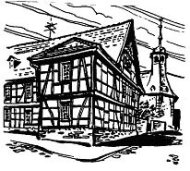 The senior citizens' meeting place "Altes Hospital", Hospitalstraße 9, is a contact and meeting place for people over 60 years of age.
We invite you to take part in the wide range of activities, meet like-minded people, exchange ideas and shape old age as an active stage of life in a self-determined way.

Weekly fixed program:
Kontakt

Seniorentreff "Altes Hospital"
Hospitalstraße 9
open:
From 2:00 PM until 5:00 PM oclock
monday - h From 2:00 PM until 5:00 PM oclock
tuesday - h From 2:00 PM until 5:00 PM oclock
wednesday - h From 2:00 PM until 5:00 PM oclock
thursday - h From 2:00 PM until 5:00 PM oclock
friday - h From 9:00 AM until 12:30 PM oclock
Contact persons: